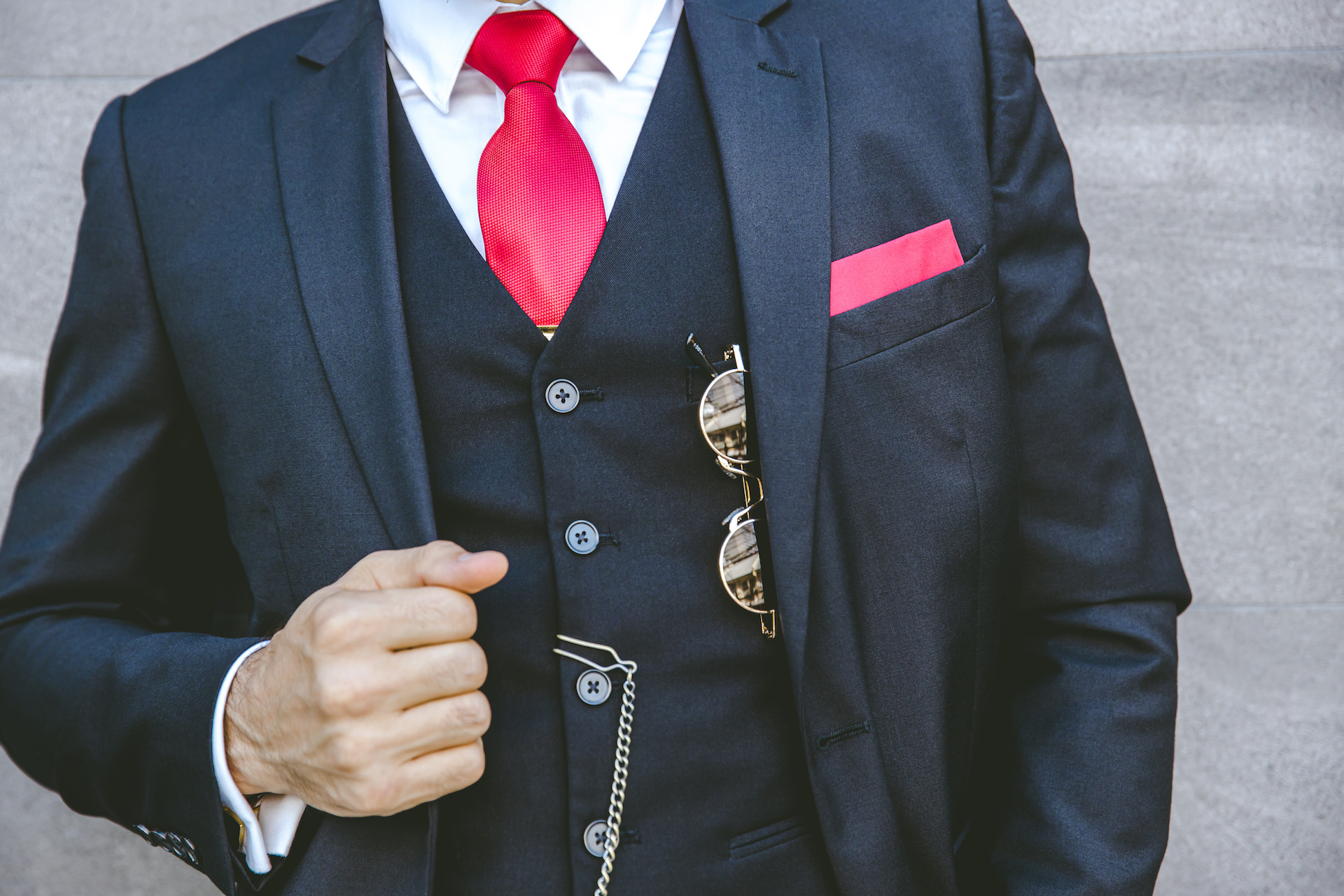 Dressing The Thin Man
Jackets and trousers should be cut on the loose side rather than cut to sit close to the body.
Jackets should be fuller lapels (at least 3"). Pockets should have flaps and the shoulder line should extend out far enough that the shoulder tip is as wide as the thickest part of the upper arm. This gives not only broader shoulders but a fuller chest and back as well.
Trousers: Should be pleated and cuffed.
Shirts: collars should not be too close, they make a thin neck look thinner.
Neck tie: Medium width ties are best.